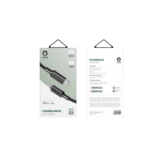 Casablanca Type-C To Lightning
August 1, 2023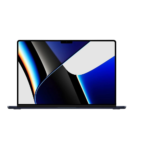 Apple M1 Pro Macbook Pro 14.2 512GB
August 1, 2023
Magnetic Charging Cable 1.2M ( Type-C Interface ) for iWatch
UGX 75,000
Share
This Green Lion Magnetic Charging Cable comes with a powerful N45 magnetic charging cable cord and pad for the iWatch series. The magnetic adsorption process is easy to follow; simply place the watch and it will automatically absorb for charging.
Safety is important once cables are involved, which is why Green Lion provides overheating, overcurrent, overvoltage, and short circuit protection.
In terms of design, it is made to be light and portable. Furthermore, it has a clean and soft touch surface that is surprisingly durable for its weight. 
Magnetic Adsorption Charging
Built-in Protection
Clean, Light & Durable
Only logged in customers who have purchased this product may leave a review.