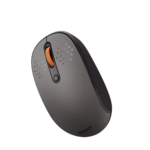 Baseus F01B Tri-Mode Wireless Silent Mouse
August 19, 2023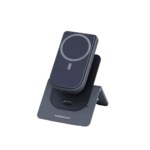 10000mAh MagSafe Combo Power Bank
August 28, 2023
Porodo 8K HDMI to HDMI Cable V2.1 3m/10ft – Black
UGX 70,000
Share
Porodo 8K HDMI to HDMI Cable V2.1 3m / 10ft – Black
Dynamic HDR: Ensures every moment of a video is displayed at its ideal values for depth,detail,brightness,contrast and wider color gamuts, on a scene by scene or even a frame by frame basis.
Variable Refresh Rate (VRR): Allows for a smooth and seamless dynamic refresh rate on devices that support variable refresh rate technologies.
Quick media switching (QMS): Instantly switch the resolution or frame rate without any display blackout,such as when switching between 60fps and 24fps video.
24 carat gold-plated connectors: Highly anti-corrosive and allowing for the best transfer rate.
8k HDMI to HDMI Cable
V2.1 and 3m/10ft lenght
Only logged in customers who have purchased this product may leave a review.