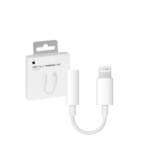 Apple Lightning to 3.5 mm Headphone Jack Adapter
July 27, 2023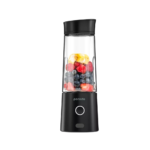 Portable Blender Juicer With 6 Blades 400ml
July 27, 2023
Porodo 4G LTE/3G Portable High-Speed Router
UGX 195,000
Share
The reception and sensitivity of the router are improved by high-gain antennas to forge stronger connections over longer distances. As a result, all of your most important connected devices will have consistent Internet connectivity and the router signal will be able to reach further. The Porodo Portable High-Speed Router considerably surpasses regular routers thanks to its enhanced technology, offering drastically increased wireless coverage and connections that are noticeably more dependable. Wi-Fi at a fast speed is available throughout the entire house. The Porodo 4G LTE / 3G Router's signal may continue to be strong even after it has crossed obstacles like walls. This ensures that your wireless connection will remain consistent over greater distances and helps to minimize Wi-Fi dead spots.
4G LTE / 3G Connectivity
Connects Up To 10 Users
3000mAh Battery Capacity
Travel Friendly
Micro SD Slot & Sim Slot
Up To 8 Hours of Working Time
iOS & Windows Compatibility
Only logged in customers who have purchased this product may leave a review.