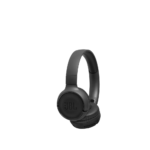 JBL TUNE 500BT Wireless On-Ear Headphones
July 17, 2023
JBL Charge 5 Portable Speaker
July 19, 2023
4 in 1 Wireless Charging Station 15W
UGX 250,000
Share
​Green lion 4 in 1 wireless charger comes with 15W fast wireless charging. You can put your AirPods, Apple watch or smartphone to be charged by the fast wireless charging. There is a phone stand where you can charge your smartphone with the wireless charging mode and at the same time, you can see your favorite movie or video based on your taste. Also, there is a USB-A port where you can connect your cable and charge your device with the cable. All the ports can be used simultaneously. The charging distance for wireless charging in this product is 3 to 10mm. The material is PC plus Rubberoil. The earphone output is not just for Airpods, Also you can charge your Galaxy Buds, Buds+, FreeBuds2,3,4, and other TWS.
Phone Output:5W/7.5W/10W/15W
One Touch Automatic Lift
Earphone Output:5W
Watch Output:2.5W
Type-C Input
Only logged in customers who have purchased this product may leave a review.