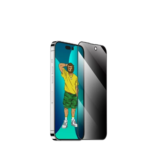 3D Silicone Privacy HD Glass Screen Protector
July 27, 2023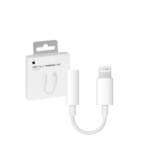 Apple Lightning to 3.5 mm Headphone Jack Adapter
July 27, 2023
Green Lion Multi-Function OTG Lightning to USB Camera Adapter
Share
This iPhone USB adapter is the finest option to add extra features to your phone or tablet because it supports connecting a USB mouse, keyboards, gamepads, MIDI keyboards, electric pianos, drum sets, mixers, and other devices.
It supports standard photo formats like JPEG and RAW, along with SD and HD video formats. It can do two-way transfers of photos/videos in digital cameras/ USB flash drives and iPhones/ iPads. It has an excellent design, is made out of durable material, and has high transfer speed are some of the advantages of this product, it also has the ability to use dongles from a mouse and keyboard to view files and categories directly without the need for an application.
Versatile in Compatibility
Highly Durable
Excellent Design
High Transmission rate
Only logged in customers who have purchased this product may leave a review.