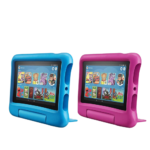 Amazon Fire 7 Kids Tablet with Kid
July 15, 2023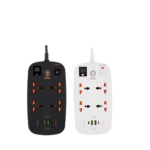 Multiport Smart Power Socket 3500W (3M)
July 15, 2023
Portable Monitor Ultra-Slim Full HD 15.6
UGX 650,000
Share
​High-definition thrills are provided by the Powerology Ultra-Slim Full HD Monitor, which features a wonderfully thin and environmentally friendly design. Due to its thin profile and compact footprint, enjoy Full HD even in tight spaces. Its wide display of 15.9" gives you enough view to work, watch movies or play games without any discomfort. Enjoy cinematic viewing with Full HD (1920×1080 maximum) resolution and a 72% color gamut for vibrant visuals. The energy-conscious Powerology monitor will bring your multimedia adventures to life. It looks fantastic from every aspect because to its sleek, ultraslim design and 15.9″ screen. Also, the 178 degrees viewing angle is provided to you to give you the comfort that you need while on screen.
This product comes up with some amazing features, which are:
Wide Display
Dual Speakers
Multiple Cables Included 
Full HD
Ultra-Slim
Only logged in customers who have purchased this product may leave a review.