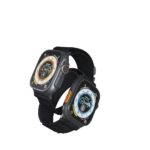 Porodo Ultra Titanium Smart Watch 1.86″ Wide Screen
July 13, 2023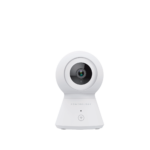 Powerology Wifi Smart Home Camera 360
July 14, 2023
Porodo 4G kids Smart Watch With Video Calling
UGX 270,000
Share
The new Porodo 4G kids smart watch is the most innovative kids watch available in the market. The smart watch comes with competitive features such as count steps, video call, SOS alert, music control, and much more. The most sophisticated feature in this smart watch is the SOS alert where parents can have an ease of mind as the watch offers the addition of 3 SOS numbers and 15 phone numbers to make your children reach out to you during any emergency. Moving on to the extended battery life, the smart watch stays up to 2 days with only 3 hours of charging time owing thanks to the 750mAh battery capacity. Also, the 1.4" display screen gives enough space for your fingers to switch through different apps. Finally, your children can now video call you through their Porodo smart watch.
Nano Sim Slot
Count Steps
Video Call
Wide Touch Screen
SOS Alert
Music Control
IP65 Water Resistant
iOS and Android Compatible
Only logged in customers who have purchased this product may leave a review.