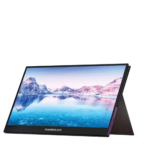 Portable Monitor Ultra-Slim Full HD 15.6
July 15, 2023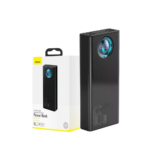 Baseus Amblight Power Bank 65W 30000mAh
July 15, 2023
Multiport Smart Power Socket 3500W (3M)
UGX 145,000
Share
Green Lion is one of the companies active in the field of designing and producing mobile and accessories, which makes life easier and gives it a stylish look by creating a variety of functional products, One of the newest products of this company is the Green Lion Multiport Smart Power Socket, it has alot of features like it comes with a Safe and integrated core design and with better electrical conductivity. The frame design of the sleeve is optimized and the number of insertion and extraction is up to 50,000 times and the service life is very long, so you will stay using this product for long time, it comes with alot of features like overall PC fabric, comprehensive high-tempreature resistance, And the most important one is Overload protection so with using it it will effectively avoid the potential danger of electricity use.
Product material: PC + Copper
 Number of USB: X2 USB A/ USB C PD2OW X2
 Jack number: x4
 USB C PD 20W: 5V/3A 9V/2.22A 12V/1.67A
 USB: DC 5V/2.4A
 Product color: White / Black
 Rated parameters: 3500W-13A 250V
 Product size: 20.8×11×30CM
 Product type: USB quick charge socket
Only logged in customers who have purchased this product may leave a review.